Office Bearers for the Year 2021-23
---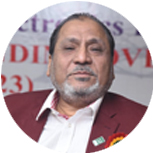 Professor Dr. Suhail Aftab Qureshi
President, IEEEP
Professor Dr. Suhail Aftab Qureshi is one of highly esteemed and highly respected Alumnus of UET Lahore. His session at UET Lahore was year 1976, at the department of electrical engineering. Dr. Suhail Aftab did his MSc and PhD in power engineering from UMIST, UK. Dr. Suhail Aftab served as a very prominent faculty member at the department of electrical engineering, UET Lahore, for almost 35 years. He received the best University teacher award from HEC in year 2003. He worked at several administrative posts at the University as well. He remained chairman of the department of electrical engineering at UET Lahore and served as dean of electrical faculty as well. He was elected as president of teaching staff association (TSA) of UET Lahore for 13 times. Dr. Suhail Aftab remained a very active researcher during his professional career and published 174, international as well as local research papers. He supervised 250 MSc/MPhils, and hundreds of BSc electrical engineering thesis.
Some other prominent achievements, out of many, of Dr. Suhail Aftab are.
3 times holder of Overseas Research Student Award at UK.
Author of 6 electrical engineering textbooks.
Member governing body of Pakistan Engineering Council (PEC) for 5 times.
President IEEEP at present
CEO South Asian Electrical Concern.
Vice Chancellor of University of South Asia, Pakistan.
Director Quid -e- Azam Solar Plant Bahalpur (QASP).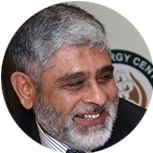 Engr. Salis Usman
Honorary. Secretary General, IEEEP
Engr. Salis Usman is a passionate professional Electrical Engineer, strongly believes in learning, pro-active contribution and knowledge sharing. Currently engaged as Technical Training Lead by World Bank and delegated to work with National Transmission and Despatch Company (NTDC), he has worked in different departments of WAPDA and NTDC including Project Monitoring, Purchasing and Inventory Control, Design, CPPA and Power System Planning (1985-2020). Retired from NTDC as General Manager, Power System Planning, NTDC in March 2020, Engr. Salis has to his credit leading the NTDC team responsible for preparation and submission to NEPRA, Indicative Generation Capacity Expansion Plan (IGCEP) 2018-40 in February 2019 and subsequently IGCEP 2047 in April 2020. Eventually the same team, under the guidance of Engr. Salis finalized the IGCEP 2021-30, submitted it to NEPRA, successfully defended and secured approval of the country's first ever long-term generation plan in September 2021. During his professional life, Engr. Salis has also contributed for USAID Power Distribution Program (1989-93) as Advisor Business Systems; Saudi Electricity Company (2006-11) as Senior Regulatory Analyst; and SAARC Energy Centre (2013-18) as Program Leader, Energy Trade. He is proud to conceive, develop and implement the following projects/tasks:
First ever distance learning certificate course in South Asia on 'Power System Planning and Analysis' from the platform of Virtual University of Pakistan in 2017 - the course is an integral part of University's academic calendar since then.
First ever case study at NTDC on the IGCEP for initiating a thinking process leading to innovation/creativity, 2020
Member governing body of Pakistan Engineering Council (PEC) for 5 times.
Monitoring and managing regulatory compliance scheme by tapping the cyber power aimed at improving NTDC's reputation as the most responsible power sector corporatized entity, 2019-20
SAARC's first ever webinar on 'Regional Power Exchange' organized at the platform of SAARC Energy Centre an Indian Energy Exchange from New Delhi, India (2014)
IEEEP conferred him with the Award of Excellence in Electrical Engineering in 2016. He had already secured Employee of the Year Award at Saudi Electricity Company in 2010.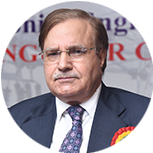 Engr M. Irfan Gohar
Vice President, IEEEP
Mr M. Irfan Gohar graduated from UET-Lahore in 1970. After having remained on the Faculty of Electrical Engineering of UET for 2.5 years, he joined a Public Sector organization and rose to Senior Administrative positions of the Department. He took initiatives of carrying out Design changes, and revision of governing specifications of the Electrical assets of the department and played key role in modernization and upgradation of these assets.
After having distinguished career spanned over 35 years as an Electrical Engineer, Mr. Gohar retired from the organization 13 years back.
In his career early on in 1970, he was trained in three renowned British industries for about two years as a CBI scholar. He also remained posted for 4 years as Technical Attache / First Secretary in the Embassy of Pakistan in Germany from 1984 to 1988. During this period, he traveled through Europe extensively performing his duties of Pre-shipment inspections related to Electrical Plants, machinery & equipment, in a variety of Industries in all European Countries. This exposure was of great professional advantage & insight to him.
He also got opportunity to undergo trainings in the field of Engineering Planning & Management in countries such as Japan, Sweden, China & Belgium.
Mr. Gohar also remained Member of Central Council of IEEEP during the period 1992-93, Sep 2006 to March 2011 and March 2011 to June 2014.
Since his retirement in 2008, he kept himself usefully engaged in making his contribution as a Consulting Engineer with two national Engineering firms, one in public sector and the other in Private Sector.
Apart from the Engineering activity, Mr. Gohar has remained an Enthusiastic Sportsman and Sports Organizer. He had the honor of acting as Manager of three National Teams of different games to represent Pakistan in the Asian Games held in Jordan (Amman), Colombo (Sri Lanka) and Macau (China) on different occasions.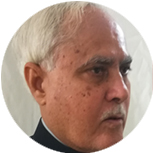 Engr. G R Bhatti
Vice President (South), IEEEP
Engr G R Bhatti graduated from Sind University Engineering College Jamshoro in Electrical Engineering in 1972. Retired from KESC in 2009 as Chief Engineer. Has been president KESC Engineers and Officers Association for 13 years (1996-2009). Has total 47 years practical and field experience in Public Utility, private companies and consultancy services.
Served as Advisor PEC (2009-2015). Ex-Director Services, SSUET and Chief Engineer Xian Electric Engineering (PK) Co. Ltd.
Presently working as Chief Operating Officer, Jafri and Associates Pvt Ltd, Consulting Engineers. Vice President (South), Institution of Electrical and Electronics Engineers Pakistan. President Buffer Zone Social Welfare Organization. President Pakistan Engineers Association.
Ex-Honorary Secretary, Ex-Vice Chairman and Ex-Vice President (South), IEEEP. Ex-Member Local Council Institute of Engineers Pakistan. Ex-Member Executive Committee, Pakistan Engineering Council for two terms (1991-1993 and 1994-1996). Ex-Technical Advisor Help Line Trust.
Was member of PEC delegation who visited UAE for signing of MOUs for facilitation of appointment of Pakistani Engineers, establish business including Consultancy in UAE by Pakistani Community and to open Campuses by Pakistani Universities.
Presented Paper in "Conference on Climate Change and Energy Cooperation in South Asia" titled "Electricity problems and possibilities of Energy Trade" at Paro, Bhutan on April 22, 2012 under the auspices of SAARC as well as presentations in IEEEP Seminars.
Papers/Articles published in the Magazines: "Energy & Power" from Dhaka, Engineering Cap from Islamabad, PEC News Letter from Islamabad and Engineering Review from Karachi.
Registered with PEC as Professional Engineer. Fellow IEEEP. Member IEP. Member IEEE USA. Member Illumination Society of Pakistan.
Received Foreign as well as Local Training. Has been trained in France, Germany, Switzerland and Sweden
Was recognized as best Honorary Secretary IEEEP Karachi and awarded Shield by the President. Received Certificate of Commendation for Best Performance in KESC from Chairman KESC and Chairman WAPDA.
Participate in TV Talk Shows as Energy Expert.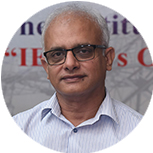 Engr. Salman Aizad
Hony. Treasurer, IEEEP
Mr. Salman Aizad graduated in 1996 and also had his post graduate diploma in Waste Management from UET Lahore. He served in cable industry for almost two years and then joined as a faculty member of electrical engineering department of Engineering College of Bahaddin Zakariya Universty Multan till year 2000. In 2001, he joined Siemens Pakistan Engineering Company and completed successfully number of challenging tasks assigned to him.
With almost 10 years of experience in power sector working in Siemens, he enjoyed the time dealing Asset Management and Renewable Energy technologies including mainly Wind & Solar Technologies introduction to Pakistan. He also joined hands with earlier engineers, being member of the Grid Code Committee of NTDC, who developed 1st Grid Code for Wind power projects in Pakistan.
Renewable Energy (RE) became his new passion of life. In 2010, he Joined Punjab Power Development Board (PPDB) Government of Punjab and for some time led PPDB team as Managing Director. In PPDB he enjoyed working in various fields of RE power sector and interacted with his fellow engineers at national and international level. Many Renewable Energy power projects, off-grid & on grid were initiated and completed successfully. He remained front handlers in development of 1st solar power project of Punjab and Pakistan. He also facilitated through PPDB the private sector under CPEC program for development of another 3x100 MW solar power plants at Quid-e-Azam Solar Park Bahawalpur.
Environment pollution is becoming threat for most populated cities like Lahore. Mitigating this threat Mr. Salman Aizad as Director Renewable Energy initiated Pakistan's 1st 40 MW waste to energy power project near Lahore. After approval of Federal Government under ARE Policy 2019, also planning to launch other waste to energy power projects in different big cities like Multan, Faisalabad, Gujranwala,Sialkot and Rawalpindi.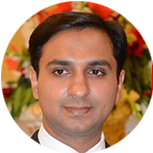 Engr. Hafiz Muhammad Bilal Bashir
Hony. Joint Secretary, IEEEP
I, Engr. Hafiz Muhammad Bilal Bashir, Hony. Joint Secretary IEEEP 2020-22, come forward with a mission to promote the education and profession of engineering by disseminating technical knowledge for the benefit of the engineering community. With a solid background in Power & Energy projects and extensive experience as a techno-commercial expert in multi national corporations working in the public and private engineering sectors of Pakistan, I am currently serving as an electrical engineer in an engineering consultancy firm for the power & energy sector projects in Pakistan. As an active member of several Engineering Institutions, I am continuously engaged in the career professional development of our young engineers and am highly motivated to transform their lives.
I served as a
Central Council Member of The Institution of Electrical and Electronics Engineers Pakistan (IEEEP) for 2017-2020.
Local Council Member of The Institution of Electrical and Electronics Engineers Pakistan (IEEEP) for 2014-2017 and 2017-2020.
Member of the Engineers Facilitation Committee - Pakistan Engineering Council (PEC) for 2018-2021.
Local Council Member of The Institution of Engineers Pakistan (IEP) for 2015-2017 and 2017-2021.
Member Coordination of the Young Engineers Development Committee - Pakistan Engineering Council (PEC) for 2015-2017.
My entire efforts are focused on bringing together engineering professionals on a platform that aims to elevate engineer's honor.
Engr. Hafiz Muhammad Bilal Bashir
Hony. Joint Secretary IEEEP 2020-2022)
Contact: +92-321-4825243
E.mail: bilal_formanite11@yahoo.com